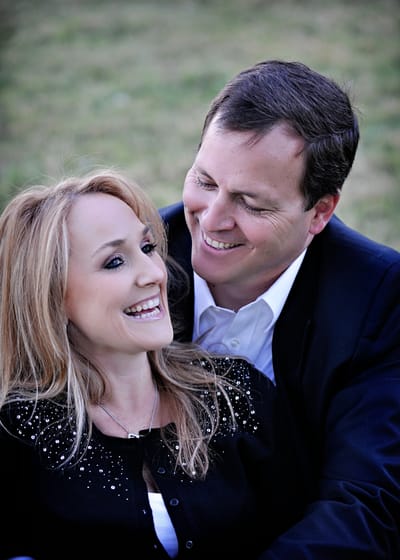 Our First Introduction to the Word Hospice
My parents were long time residents of Santa Clara. In 2003 my mother, feeling ill and exhausted for many months, was diagnosed with Lung Cancer. We were given the news: "Your Mother has Lung Cancer and it has metastasized to her liver and her brain. She should already be dead, every day she is alive is a gift". That was the harsh bitter truth, the words the doctor gave us when he reviewed the tests. The Doctor recommended "Hospice" and sent us home. My parents came to live with us in Las Vegas.
My mother was born and raised in England where medicine there was "less Western". She wanted to try holistic, natural options, dietary plans, and what was considered alternative therapies at the time. And I wanted to help her in any way I could. We contacted the hospice company recommended by the doctor. They came to our home and asked us what our goals were. As my mother started to describe the types of treatments and products she wanted to try, I was at a loss; I had no idea where to look, or who to ask. The hospice company was great. They put us in touch with alternative practitioners and pointed us to products. They supported her decisions and, in every way, allowed us to care for my mom the way we wanted and the way she wanted.
My mother was with us for 6 months and 6 days. Each of those months and days was a gift. We had the gift of her family from England coming to visit and spend time with her. We had the gift of reconciling some long past family concerns; we had the gift of caring for my mom, showing her we loved her in the way that made her most happy.
We also had the gift of having her being present and awake, to tell stories, to laugh, to cry, and to grieve.
Because she was in charge of her care and made all the decisions, we had the gift of choices. While we heard from many sources that she would at some point be in unbearable pain and that we should start an extensive pain regimen right away, that wasn't what she wanted. I can tell you that my mother lived and enjoyed those 6 months with family at her bedside constantly, loving and being loved. And while the hospice company made sure we had opioids available and helped us understand how to manage them if and when the time came, they left the decisions up to my mom.
My mother managed her pain using natural, holistic and alternative therapies. Never took a does of Morphine, Ativan, or Haldol. But she could have if she needed it. When My mother passed, I was there, my dad was there, and some of my sisters were by her side and it was as beautiful a passing as anyone could hope for.
Our Second experience with Hospice, this time in Southern Utah.
15 years later, my father had a small stroke, and because of adult-onset diabetes, he had developed a wound on his foot that wouldn't heal. A portion of his foot was amputated and was able to recover enough that he was still able to walk and be independent. Toward the end of his recovery, the doctors realized that the amputation hadn't completely solved the problem, and to be safe, they would need to amputate his leg up to the knee.
My dad realized his independence would be gone he would not have the quality of life he would want. He would be bed bound and dependent on others the rest of his days and that was not how he saw himself living. His wife and love had left him 15 years before and he decided he would not have that surgery. As a family, we supported his decision. My Husband's business had changed enough that we felt we could move to Southern Utah, take my dad into our home, and support and care for him, with the help of hospice, like we had done for my mom. We talked with the rehab physician who said my dad might be too early for hospice since he was strong and in good shape for his age; other than the wound that wouldn't heal, he was in relatively good health, but hospice was a good choice if he didn't intend to seek surgery.
We found a house and were scheduled to move in on July 1st. I had come up from Las Vegas and visited my dad on June 25th and we walked around the rehab campus, walked to a nearby restaurant to have lunch, and just spent the day enjoying the beautiful weather and scenery. It turns out the next day my dad was put on hospice.
I missed coming the 26th but came the day after, with two of my children. When we arrived, he was so medicated that we couldn't rouse him. I asked the nurse's desk why he was drugged up, and they simply guessed that he must have "had a bad night". We waited many hours for him to come around, and when he did, I asked what happened. He said, all he knows is when he went to bed, a nurse came in and gave him something and he is now just waking up. When he overcame the drugs, he started telling my kids stories about my childhood, which were all lies because I was a very good child. Almost immediately a nurse came in to give him a shot and I asked why. She said it was for his pain, but he said he wasn't in any pain, and we convinced the nurse to leave. Shortly thereafter, my cell phone rang, and I excused myself to take the call outside. Almost immediately, my young son came running out and told me as soon as I left, the nurse came in to give Grampa a shot and he was out again.
For the rest of that day, and long into the night, I tried to find out what had happened. Why was he being given massive doses of drugs he didn't need? At 10:30 at night, I spoke with the Physician doing last rounds and tried to find out how to change what was going on. He suggested I come back the next morning and talk to the Administrator. I said I didn't want to leave my dad alone but that I did have 2 more kids I want to bring up to Utah to see him. The Doctor assured me that my dad's body was strong and that he should be just fine until tomorrow.
At 2:30 that next morning, I got the call that my dad had passed away shortly after being given yet another large dose of pain medications that he didn't need. Alone, with no one there to protect him or be with him, his heart just stopped.
He died June 29th, 3 days after electing hospice and 2 days before we moved into our house here in St George.
We were confused and had a lot of regrets. We wondered why our experience was so different in Utah than it had been in Nevada. As we researched and questioned only to discover that Utah is one of the few states that does NOT have a Palliative Program. That Hospice is not what it should be here in Southern Utah. That Hospice should be about making the best of life for as long as we can instead of just managing symptoms.
We are changing that here in Southern Utah